Organica Fresh is a distributor and marketer of premium organic vegetables, herbs and fruits. We are based in Silicon Valley, California, historically known as the Valley of the Heart's Delight.
Organica Fresh cooperates with local organic farmers to access the best organic produce available.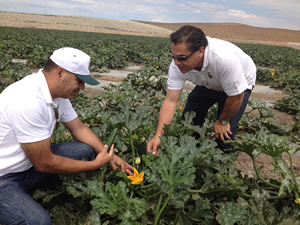 Organica Fresh farmers are certified organic, and follow best practices in food safety and product traceability compliance. We value the organic farming ideology.
We honor our business relationships. Our focus is to maintain accountability, transparency and fairness. We stand by our produce 100%.
Our mission is to provide the highest quality organics through socially and environmentally sustainable practices. We believe that delicious produce can be grown in a way that benefits the consumer, the grower and our planet.
Reach for Health.
Please share your needs with us and help us create a unique, individual organic program for you and your customer.
Our Memberships
Blue Book
Dun & Bradstreet
PMA
California Small Business Association (CSBA)